Report Animal Cruelty
Cruelty toward animals is illegal under North Carolina law. You can report animals experiencing physical harm under the care of an individual (not a veterinarian), pet shop, kennel or animal shelter to the North Carolina Attorney General's Animal Welfare Hotline. Read more or lodge a Complaint.
To lodge a complaint against a veterinarian / veterinary technician, please refer to the Complaint section of our web site.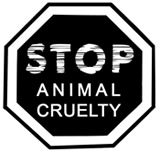 Contact Us
Phone: 919-854-5601
Fax: 919-854-5606
---
1611 Jones Franklin Rd, Ste 106
Raleigh, NC 27606